INTERIOR & EXTERIOR
New Buffalo, MI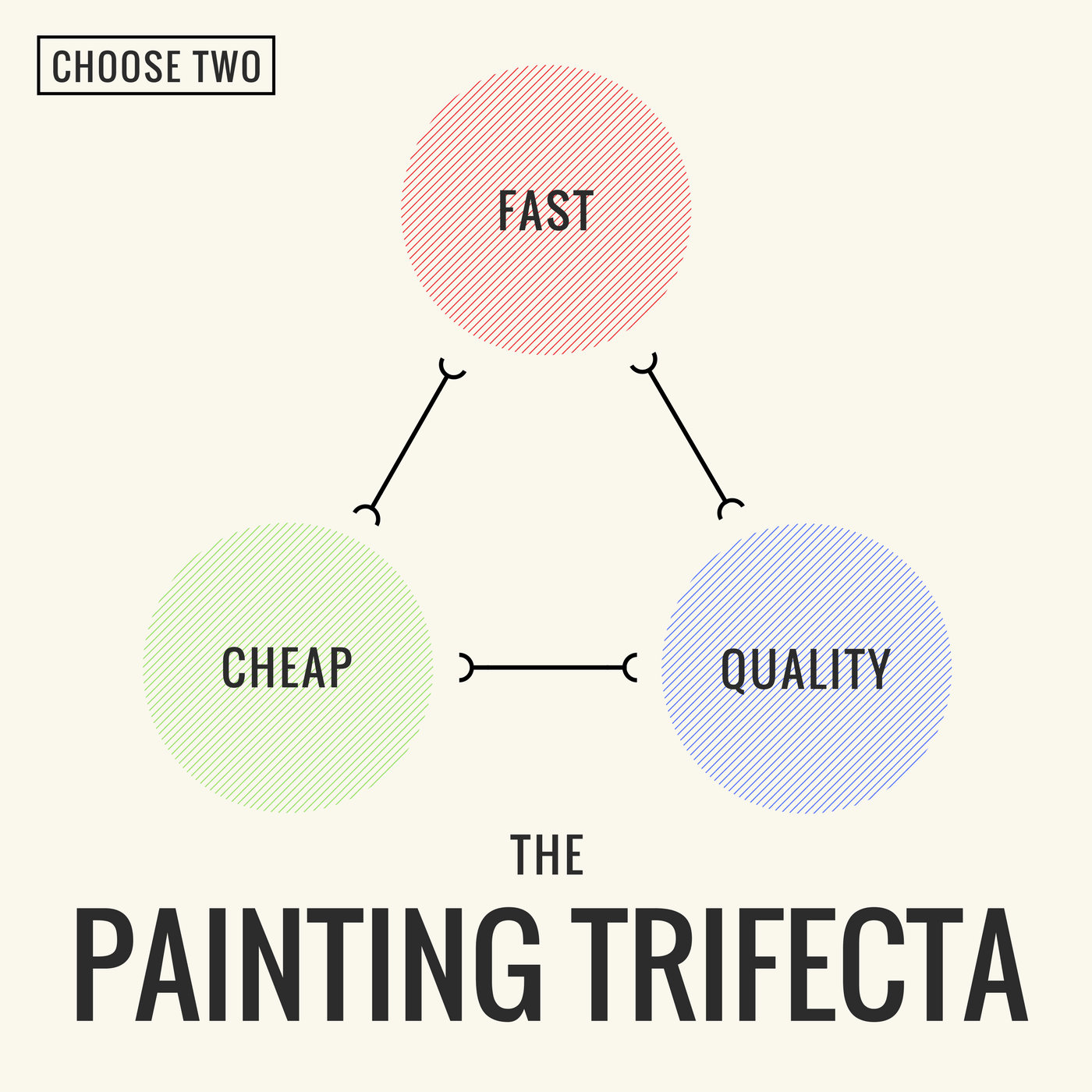 THE PAINTING TRIFECTA Although I named this post "The Painting Trifecta", this concept didn't originate over here at Handsome Painting or even in the painting industry. I've just tweaked it a little bit for our needs. The concept is this: there are three project...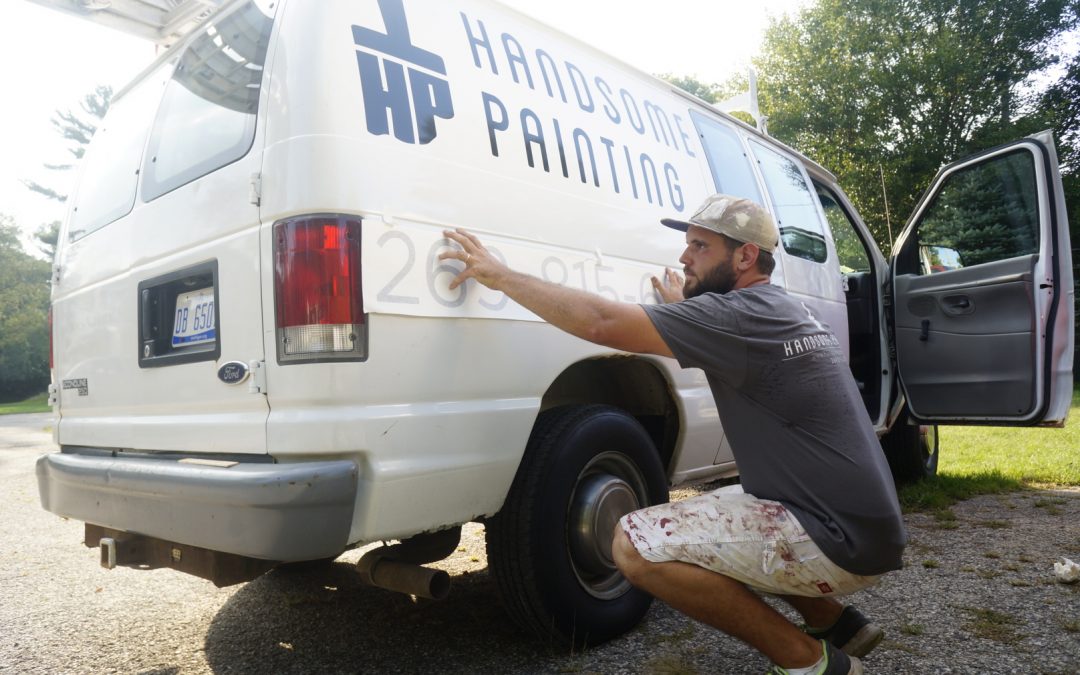 About the Blog My name is Nick Hausted and I'm the owner of Handsome Painting. I'm excited to announce the start of the Handsome Painting blog! Ive been wanting to start a blog about the ins and outs of the painting industry as well as project stories from the...
A Project of Firsts
Square Footage: 7,000 sqft
This project was a project of many firsts which may have made it the most ideal I have ever worked on. First of all, the entire interior was the same color, Benjamin Moore Muskoka Trail 974, a very light beige. And by the entire interior, I mean every wall AND every foot of trim AND every single ceiling in every room (50% tinted)! Like the whole thing! This was the first time I had ever painted an entire house the same color.
Another first: Sherwin Williams just came out with a new trim urethane enamel from the Emerald line about the same time we started this project so I decided to demo the product on this enormous house which gave Handsome Painting a killer deal. And a successful demo it was! I loved the product and appreciated the helpful deal from the St. Joseph, MI Sherwin Williams.
The next first: I was recommended by a painting mentor to use Behr Premium Exterior Solid Stain for the siding once we got to the exterior. I was skeptical since I was happy with Sherwin Williams and Benjamin Moore products. However, I gave it a try and was surprised by the outcome. Behr Premium provided good coverage, great durability, and excellent adhesion. Plus, it was a lower price than their competitors.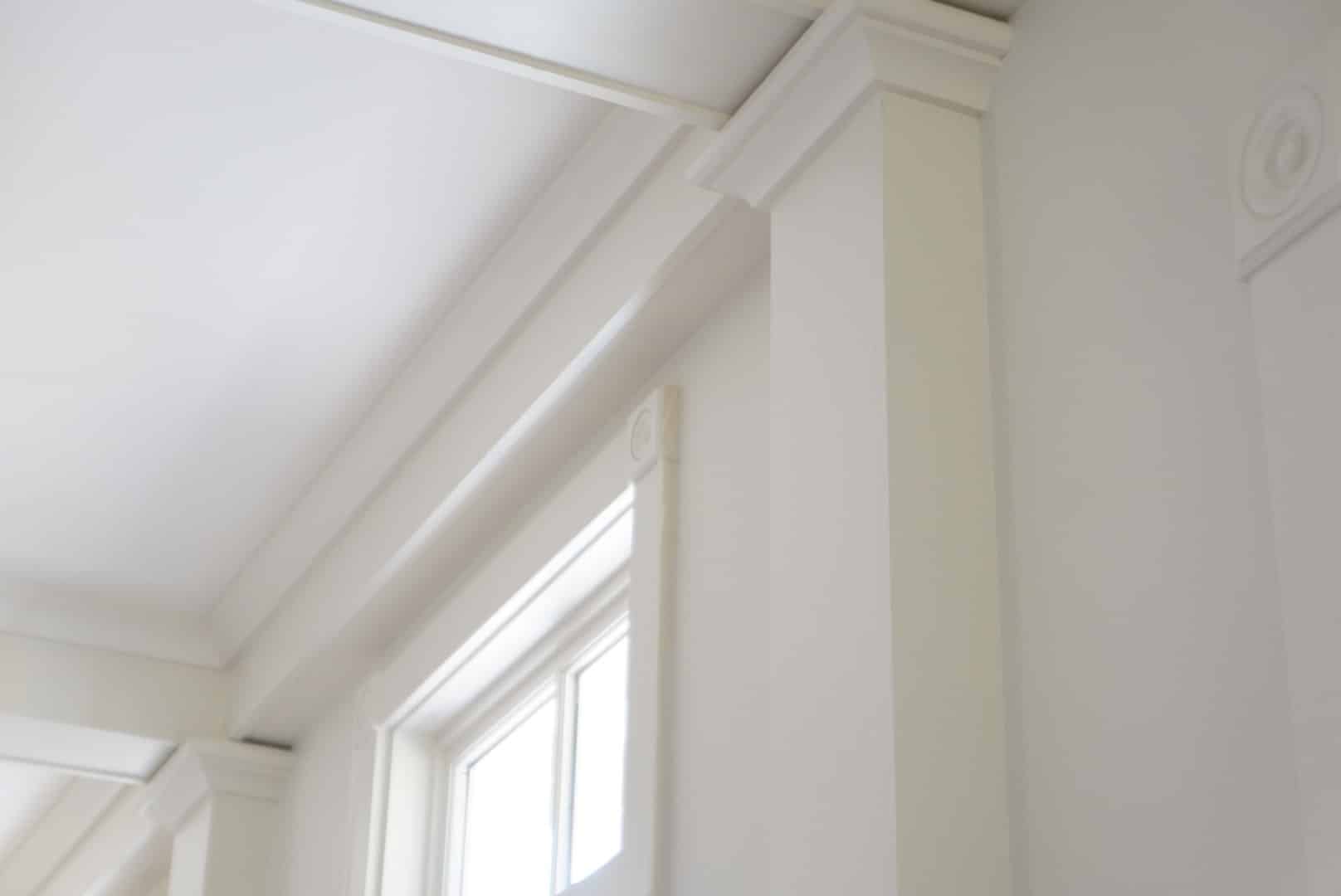 Wall Paint
Sherwin Williams Duration Home Interior has become my go-to for a well-covering, matte finish that can be cleaned and scrubbed despite its low sheen.  It's known for its durabilty and looks amazing on the walls. It's also very convenient to apply since it brushes on extrmely smooth and touches up flawlessly.
Color: Muskoka Trail 974
Finish: Matte
Ceiling Paint
Sherwin Williams CHB is a solid ceiling product that covers great and looks beautiful. I use it for every SW project with ceilings. For this New Buffalo project, the homeowner asked for the ceilings to be tinted at 50% of the wall color. I was skeptical as to how it would turn out but I was pleasantly surprised by the clean, elegant feel that it contributed to the house! 
Color: 50% Muskoka Trail
Finish: Flat
Trim Paint
This product just came out when we started this project and I loved it! We sprayed it onto the trim, doors, windows, pillars, and waffle ceiling, with a Graco FinishPro II 395 using FFLP tips. It layed out beautifully smooth, even when using a brush to do touch-ups.
The biggest benefit, however, is its enamel characteristics. Urethane Enamel paint provides a lot more durability and cleanability than normal paint. It is a bit more pricey on bigger projects but I'll definitely recommend Emerald to customers who are willing to spend a little more for a tougher finish.
Color: Muskoka Trail
Finish: Satin
Exterior Solid Stain
This was the first time I tried Behr Premium Waterproofing Solid Stain and Sealer and I liked it. It has incredible adhesion to anything so I would classify it as a paint-and-primer-in-one product. The first coat over chipped areas with exposed raw wood siding resulted in some oil bleeding but a second coat sealed everything up nicely.
The coverage was not as great as other exterior paints and stains. The siding was already painted white so it should've only needed one coat with a good exterior paint. I would say Benjamin Moore Arborcoat Solid Stain does a better job of covering along with Sherwin Williams exterior latex paints. It wasn't terrible though.
Overall, it's a good product but I'd recommend going with an actual paint over any solid stains. It's not really stain because it doesn't penetrate the wood. It seems like it's actually just a thinner paint.